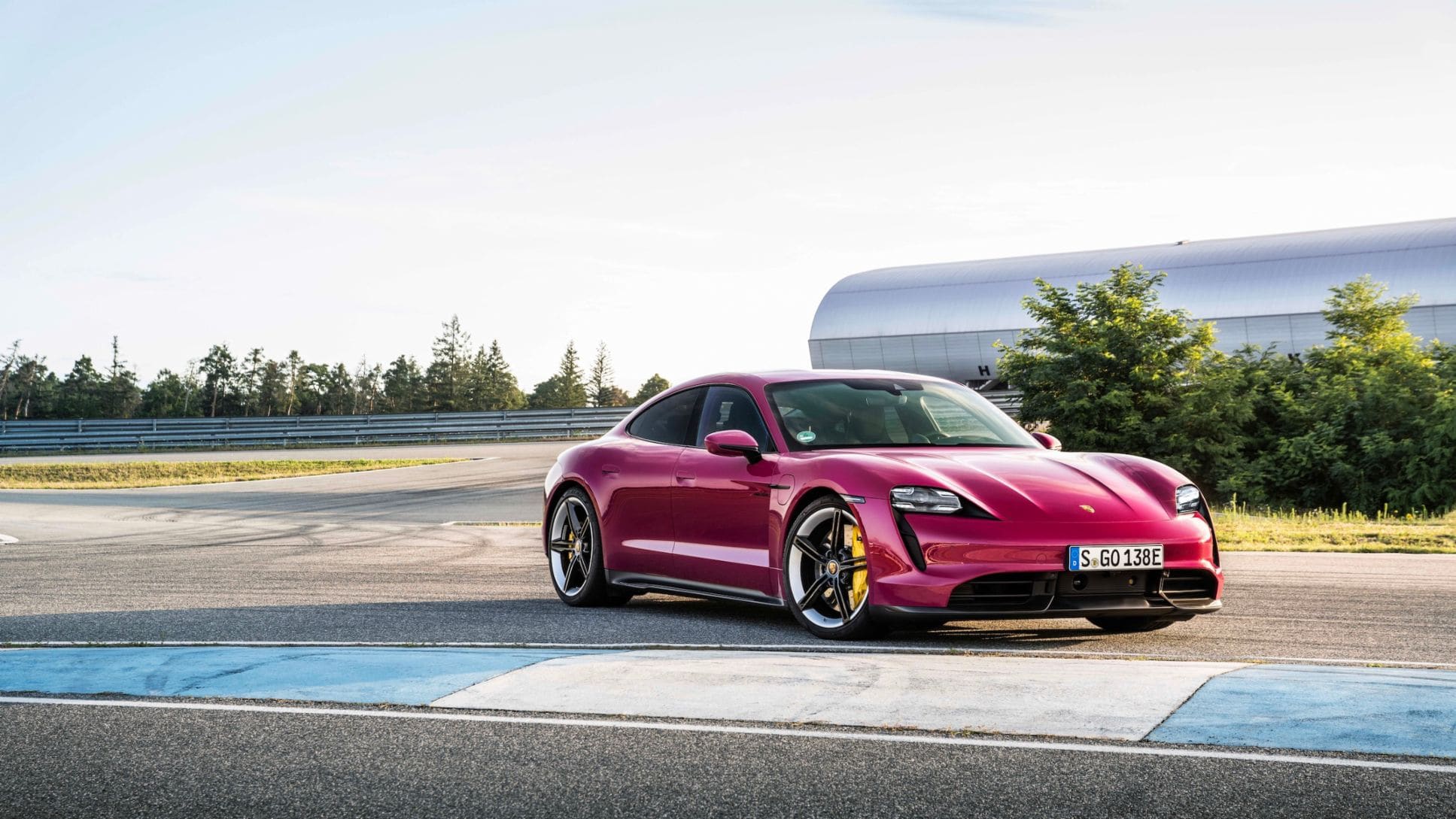 The Porsche Taycan is never one to blend in. The 2022 model is even more alluring, and we couldn't be more excited for its upcoming arrival at Porsche Silver Spring. To get you just as excited, we have shared a few of our favorite new features of the model!
Added Convenience
The 2022 Porsche Taycan offers Remote Park Assist for the first time. This allows you to remotely park your vehicle with your smartphone, without even needing to be behind the wheel. It automatically detects parking spaces and their measurements using ultrasonic sensors and camera systems. Once it confirms the vehicle can fit, you can then hop out. You must stay engaged with the park button on your smartphone app as it seamlessly maneuvers in and out of both parallel and perpendicular parking spaces. If you disengage, the car will immediately come to a stop.
Improved Technology
Apple CarPlay® compatibility is already an existing feature of the Porsche Taycan. Now, Android Auto™ is also integrated with this sports car's Porsche Communication Management (PCM) system when your device is plugged into the USB-C port. The Voice Pilot voice assistant technology is also enhanced in the 2022 model. It understands commands and everyday language even better and boasts redesigned graphics for an even clearer display.
New Exciting Exteriors
While this car is a standout all on its own, it now features even more eye-catching exterior color options. Buyers already have 17 standard colors to choose from. Now, you also have a choice of 65 additional options with Paint to Sample. The new colors include Moonlight Blue Metallic, Acid Green, Rubystar Riviera Blue, Viola Metallic, and more. With the new Paint to Sample Plus, you can choose from virtually any color you can dream up, even matching your car to your favorite accessory.
Reach out to our Porsche dealership in Silver Spring, MD to learn more about the 2022 Porsche Taycan – and to make sure you don't miss the official release!