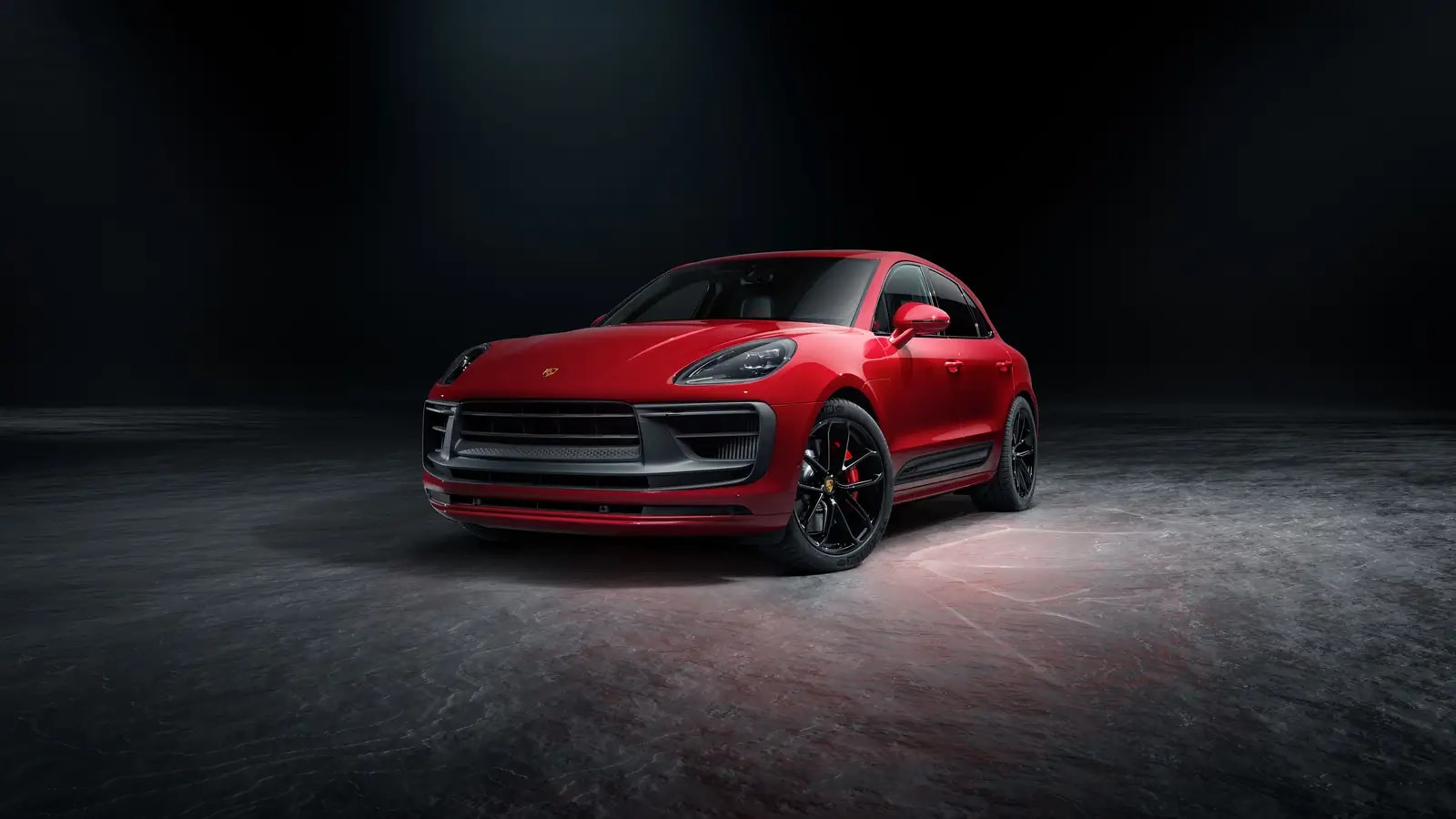 The Porsche Macan is an SUV with sports car character. Blending the Porsche proclivity for pure performance with SUV utility and family-friendliness, the 2022 Porsche Macan is a model for a new generation of owners. Soon to be available here at Porsche Silver Spring, the 2022 Porsche Macan does a little bit of everything, and does them well.
Stunning Design
With five doors, five seats, and unforgettable style, the 2022 Porsche Macan seamlessly blends sports car design with SUV style. The Porsche DNA of the vehicle is instantly recognizable from the sloping roof line, and the fly line lends the Macan its characteristic sports car contours.
One other design aspect that drivers are noticing at our Silver Spring Porsche dealership is the front fascia with a newly designed spoiler. Also marking the SUV as a Porsche model is the characteristic Macan side blades in new designs.
Moving on to the interior, the Advanced Cockpit of the model ensures a modern control concept that is typical of Porsche. The revised steering wheel options give drivers perfect control and tactility and allow enthusiasts to shift manually via gearshift paddles.
Thrilling Performance
The 2022 model of the Porsche Macan boasts a new powertrain that delivers improved sports car performance. The 2.0-liter inline four-cylinder turbocharged engine remains from last year, but new for the 2022 version is a more powerful 2.9-liter twin-turbo V6 engine that efficiently produces outstanding power and torque.
Meanwhile, the seven-speed Porsche Doppelkupplung provides instantaneous and optimum gear selection in automatic mode, with rewarding and precise manual shifting when you want increased control over your drive.
Stay tuned to Porsche Silver Spring for updates about the arrival of the 2022 Porsche Macan.