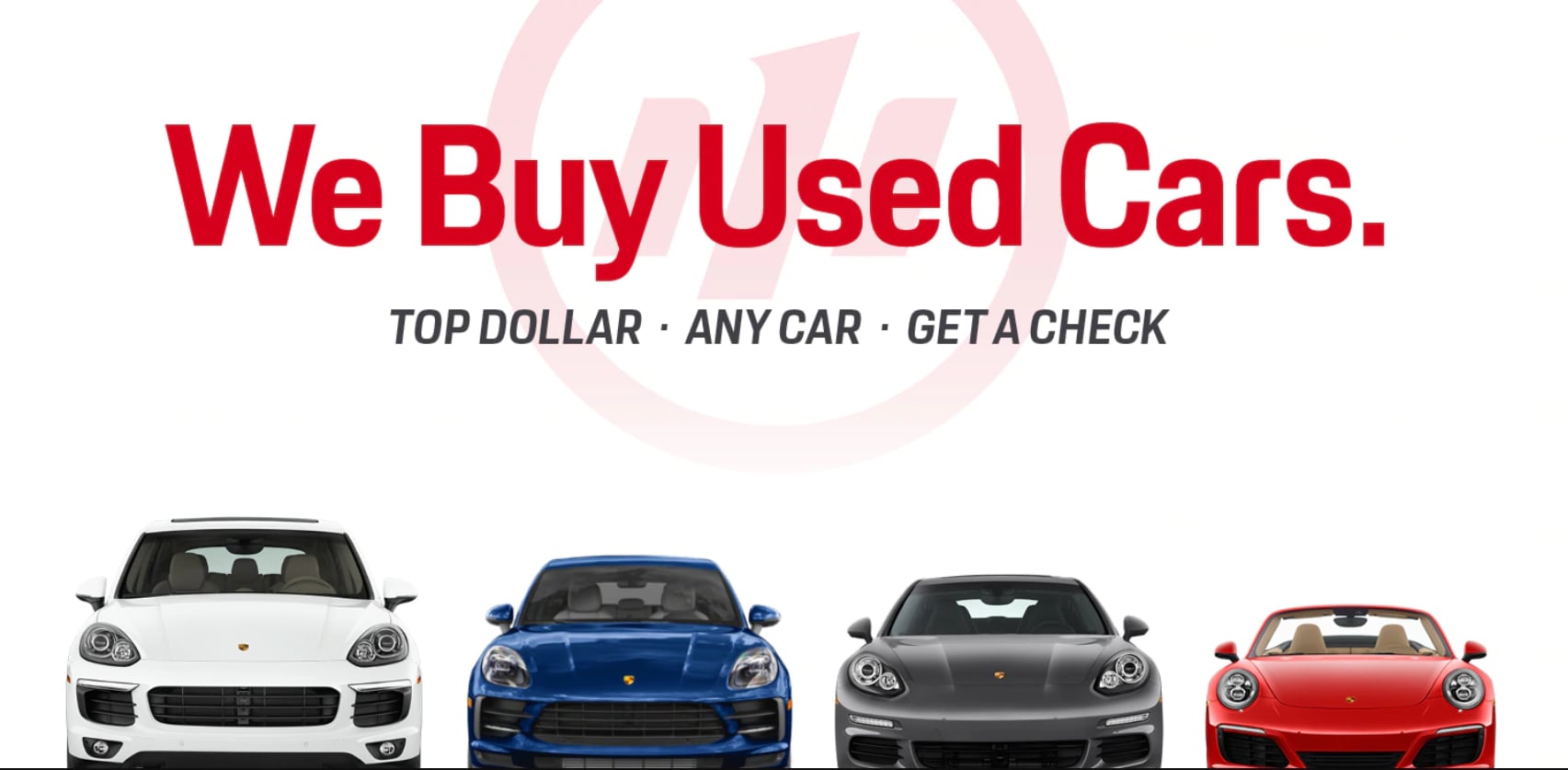 Ready to upgrade your vehicle? Your existing vehicle can be a very valuable asset when car shopping. Our We Buy Cars campaign at Porsche Silver Spring helps ensure you are getting top dollar for your vehicle, which can give you a sizable down payment for your new vehicle purchase or a sizable sum in your pocket!
What Kind of Cars Do You Buy?
We buy every kind of vehicle! If you peruse our pre-owned car inventory, you'll see we have different makes and models available—we don't strictly sell pre-owned Porsche vehicles.
What Is My Car Worth?
We are proud to say we offer a fair-market price for every vehicle we buy. We utilize the Edmunds True Market Value (TMV®) tool to assist with estimations. It considers the make and model you own, as well as its market value. It also factors in your vehicle's mileage, condition, and any aftermarket equipment you have added. An official value will be provided after an in-person appraisal at our dealership.
Why Should I Sell My Car at the Dealership?
We understand car owners can be tempted to sell their vehicle on their own in hopes of getting even more for their vehicle. However, there are so many benefits to selling or trading in at our dealership. For starters, you avoid the hassle of selling on your own. No answering countless messages and meeting with strangers. Plus, there's no waiting and hoping involved either. We are ready now to buy your car or assist with a trade-in!
How Do I Get Started?
You can get an estimate online for your vehicle's trade-in value or bring it in to our dealership. As we said before, we are happy to buy any car! Whether you'd like to trade in or sell us your vehicle, our Porsche dealers are here to help. Come see us soon!