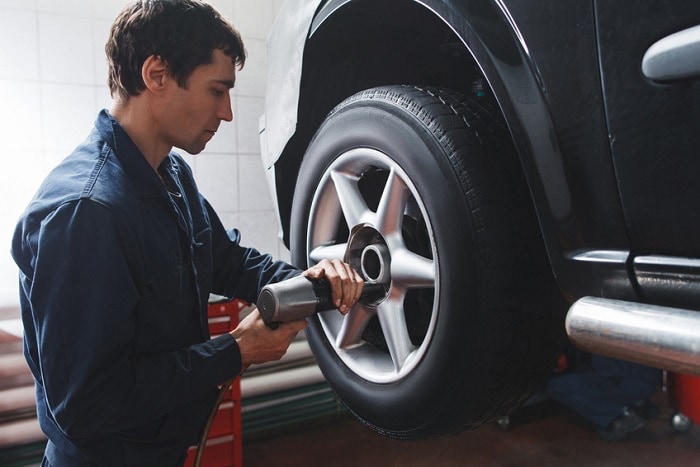 At Porsche Silver Spring, we don't just help you find the ideal luxury car or SUV; we also help you maintain it for years to come in our Porsche service center. You expect your Porsche to run optimally, safely, and efficiently, and with proper maintenance from our mechanics, including tire service, your car will do just that.
Tire service covers a number of crucial maintenance tasks:
Tire Inspection: Naturally, we'll check your tires for damage, which can include punctures, nails, cuts, cracks, and bulges. Should we come across anything, you can count on us for expert repair.
Wheel Alignment: If you notice your car riding unevenly, you might need a wheel alignment. Tell-tale signs include uneven/rapid tire wear, a crooked steering wheel when driving, squealing tires, or the vehicle pulling to the left/right.
Pressurization: A proper air pressure level is crucial for efficient performance—over or under inflation in tires can lead to a myriad of problems, such as reduced fuel economy, loss of traction, harsher driving dynamics, and more.
Rotation: As one of the most common tire services, a tire rotation repositions the tires on your vehicle to help promote more even wear and optimize fuel efficiency.
No matter what your Porsche Cayenne or Porsche Macan may need in terms of tire care, you can count on us to perform top-notch, reliable service every time you bring your vehicle in. There's no reason to go anywhere else for vehicle maintenance like tire service. Visit our Porsche dealership near Columbia, MD today and talk to our skilled mechanics. We look forward to assisting you!