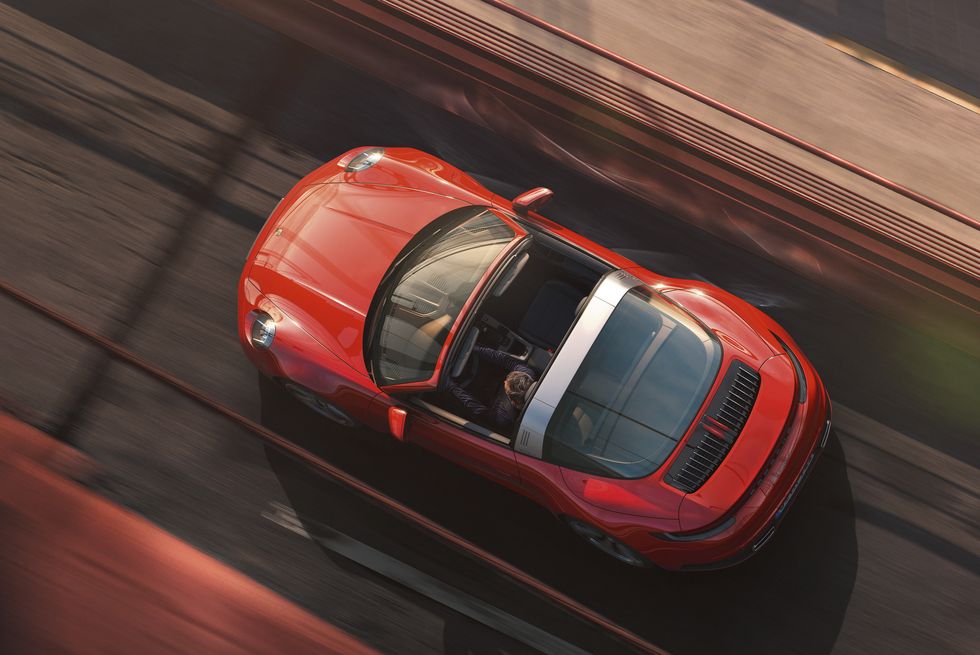 The Porsche 911 Coupe and Cabriolet are getting ready to welcome its final stablemate, the Porsche 911 Targa. It'll come in two variants: the Porsche 911 Targa 4 and Porsche 911 Targa 4S. What does it entail, and when can we expect it here at Porsche Silver Spring?
Performance Specs
There are two powertrains available in the Porsche 911 Targa. The Porsche 911 Targa 4 comes with a 379-horsepower twin-turbocharged 3.0-liter flat-six engine. If you go with the Porsche Targa 4S, you will get the same engine, but with an increased 443 horsepower. An eight-speed dual-clutch automatic transmission is standard, with a seven-speed manual transmission offered as available in the 4S. The intelligent all-wheel drive Porsche Traction Management is standard in both models.
In terms of acceleration, you certainly won't be disappointed. The Porsche 911 Targa 4 reaches 0 to 60 mph in just 4 seconds, complemented by a top speed of 179 mph. The Porsche Targa 4S achieves 0 to 60 mph in 3.4 seconds, and it can travel at a top speed of 188 mph.
Advanced Features
Several state-of-the-art features are equipped in the 2021 Porsche 911 Targa, including an infotainment system with a 10.9-inch touchscreen, Apple CarPlay™, an integrated navigation system, and adaptive cruise control. The Porsche 911 Targa will feature a fully automatic roof system, complete with a movable roof section. There are also sensors in the front wheel housings, and when they detect water on the road, the driver will be alerted to switch to Porsche Wet Mode.
Porsche Silver Spring
We at Porsche Silver Spring can't wait to meet the new Porsche 911 Targa and experience it in person! We anticipate the arrival of this brand-new variant later in 2020. Get in touch with us today to learn more about this new Porsche model!