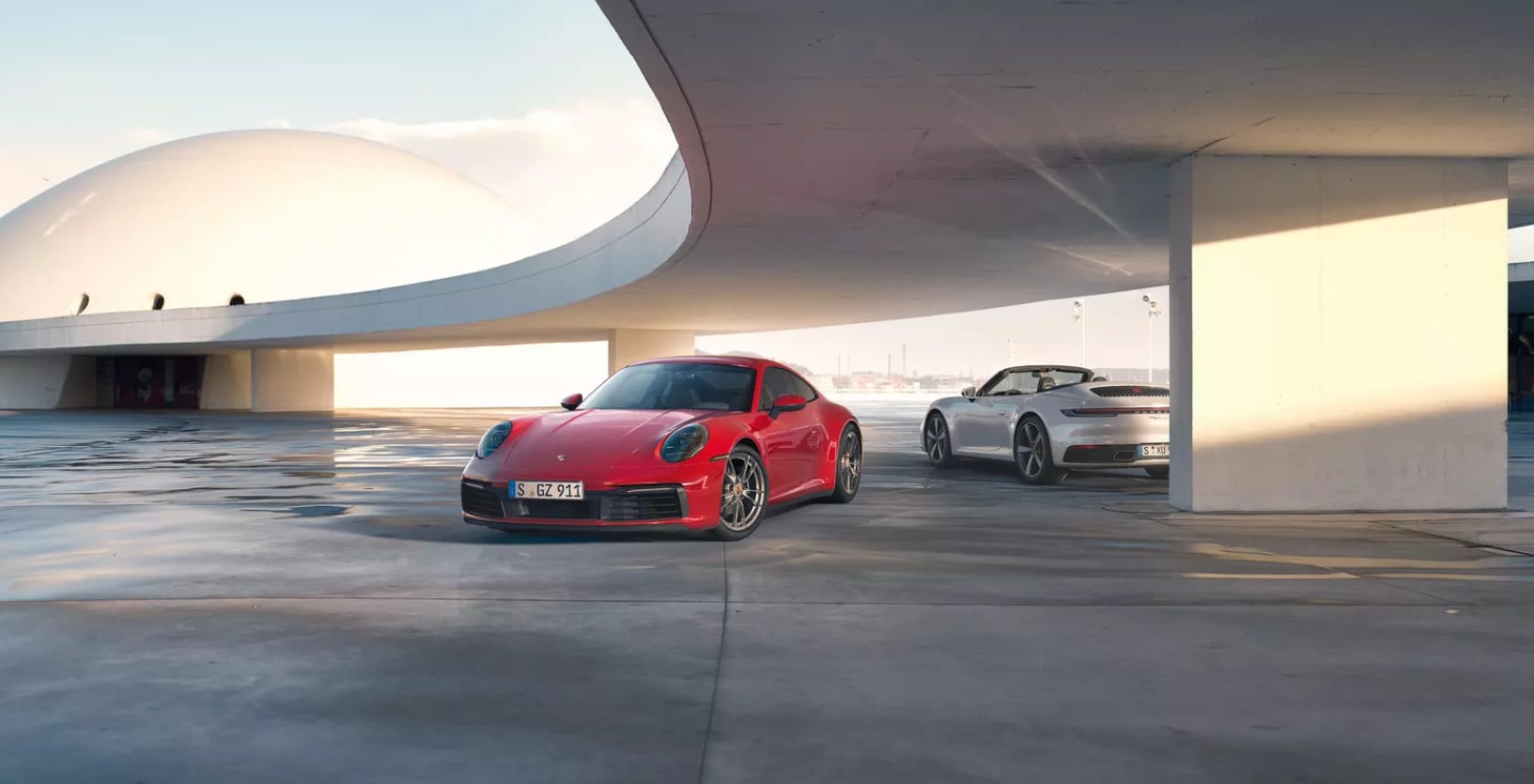 Tires are some of the most important parts of your vehicle, and it's crucial they receive the proper care to maintain optimal functionality. At Porsche Silver Spring, we make vehicle maintenance a top priority, and we'll ensure your tires are in top shape every time you hit the road in the greater Columbia, MD area. If you're worried about winter driving conditions and want to make sure your tires are ready, the experts in our Porsche service center are here to help all season long.
In our auto service center, we are happy to help you find new tires when you need them, but we know that replacing tires can be a big expense. That's why we want our customers to get the most out of their current set of tires, which is where routine tire maintenance comes in. We help them with this goal by offering a variety of tire services that help these critical components last as long as possible, while delivering the traction needed to deliver a refined driving experience and keep you safe.
One important procedure is the tire rotation. This is when the tires from your vehicle are taken off and put in a new wheelhouse to better distribute wear. This extends the lifespan of all four tires because certain tires do end up doing more work as you drive every day, resulting in more wear. For example, the rear tires in a rear-wheel drive vehicle might wear down a little faster than the ones in the front. A tire rotation evens out the work, keeping all four tires healthier for longer.
We also handle wheel alignments here in Silver Spring, MD. Sometimes you hit a big bump and it throws off your car's alignment, or it can be altered simply from everyday driving. You'll probably notice that the ride gets less smooth and controlled, which affects your tires as well as your driving comfort. Misalignment can lead to uneven wear, overall poor driving dynamics, including increased fuel consumption, and shorter lifespans.
The experts in our Porsche car service center are adept at all tire maintenance tasks, ensuring your Porsche Macan or Porsche 911 is in excellent care here at Porsche Silver Spring. Visit our Porsche dealership near Columbia, MD this season for reliable, correct tire service. We have the Porsche parts you need and expert mechanics you can rely on!