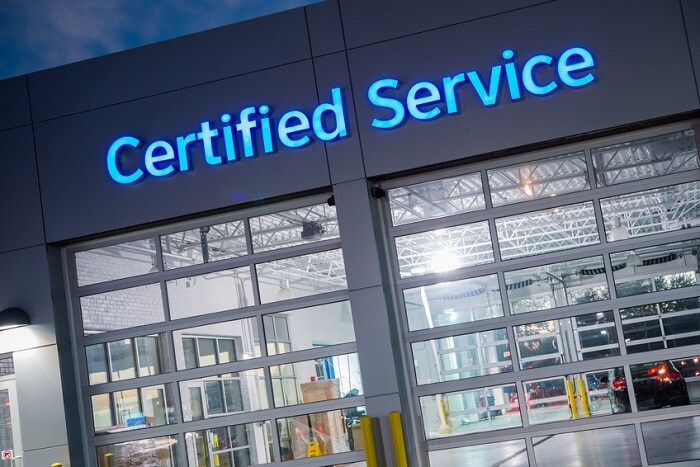 Having functional brakes on your Porsche Cayenne or Porsche Macan is a critical component of both safety and performance. A lot happens when you press down on the brake pedal, which ultimately brings your vehicle to a safe stop. Like any other part of the Porsche Cayenne, brakes require periodic service in order to function optimally. Here at Porsche Silver Spring, our team of professional mechanics is ready to get your car's brakes in top condition. Here is what you need to know about Porsche brake service.
Porsche Brake Maintenance
First, you should have a general idea of how your car's brakes work. A simple explanation is that when you hit the brake pedal, that action tells the cylinders to supply brake fluid to your brake calipers so that they can power your brake pads. Then, pressure from the brake pads is applied to the rotors, which provides the correct amount of friction to bring your vehicle to a stop.
In our Porsche service center, the first question people often have about brake service is, "how often should I get my brakes inspected?" At the very least, you should have them inspected on a yearly basis, and if you're noticing an issue, you should get them inspected immediately. Some signs of brake malfunction include a grinding noise when you press down the brake pedal, the brakes becoming less responsive, and a foul sound coming from your tires.
During your brake inspection, our team of professional Porsche mechanics will check the pads, calipers, rotors, wheel cylinders, hardware, hoses, parking brake calipers, and fluid to ensure every component is functioning correctly. Should anything need to be replaced or repaired, we will only use genuine OEM Porsche parts.
Porsche Service Center in Silver Spring, MD
Schedule a brake appointment today in our Porsche service center. Contact us at Porsche Silver Spring to learn more!