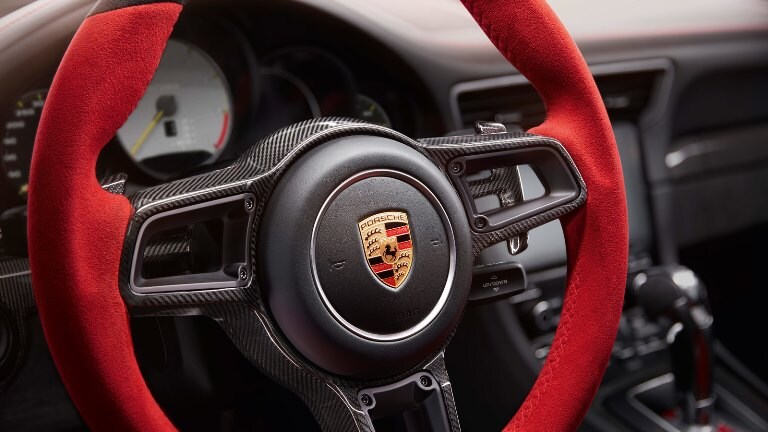 We hope you know where to go whenever you're in the market for exciting Porsche vehicles like the 2019 Porsche 911. Our Porsche dealership should always be your destination when you're interested in buying a premium performance car that can give you a lifetime of thrills behind the wheel as you sit in the lap of luxury.
Just like we're your source for exciting vehicles, we have you covered if you're looking for a great way to celebrate the start of the IMSA WeatherTech SportsCar Championship season. We're throwing the Porsche Silver Spring's 24 Hours of Daytona TV Broadcast Party at Black Flag Brewing Company in Columbia on January 26, 2019. When does the fun begin? The bash starts at 6 p.m. with things wrapping up around 9 p.m.
During our fun-filled party, you'll be able to experience the running footage of the 56th Rolex 24 like never before. You can witness the exhilarating action unfold with state-of-the-art visual and audio displays provided by Gramophone throughout our upcoming event. If you want to feel like you're at the track without having to travel to the Sunshine State, Black Flag Brewing Company is the place to be on the 26th of this month. Don't forget to RSVP to this event if you plan on joining us!
Throughout our 24 Hours of Daytona TV Broadcast Party, you'll be able to enjoy complimentary sweet and savory dishes prepared by T&J Waffles. Unrivaled race coverage and free food prepared by a sought-after local food truck all in one convenient location that's known for bringing people together for endless fun? Is there a better way to spend the evening on January 26th? If there is, we have no idea what it might be.
Make plans to spend the evening with your friends from our Silver Spring, MD Porsche dealership during our 24 Hours of Daytona TV Broadcast Party by saving the date in your calendar now. Be sure to RSVP to this event using this link: https://www.porschesilverspring.com/rsvp.htm.
For more information about our upcoming event, contact Porsche Silver Spring today.