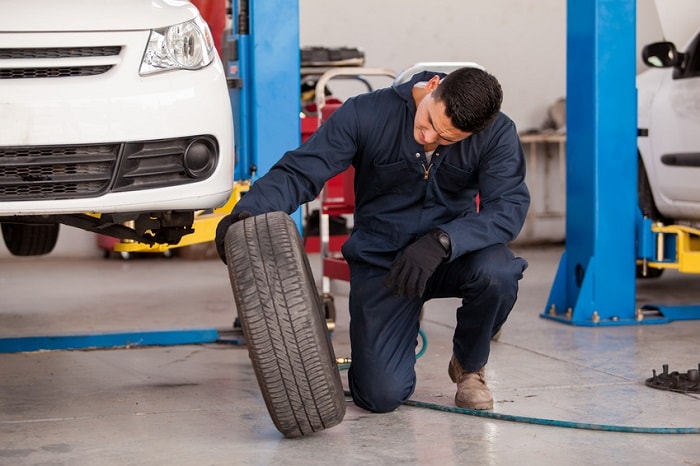 There's no better way to keep your vehicle running safe than with routine car care and inspections. That's why our team at Porsche Silver Spring is bringing you tips and tricks for maintaining your vehicle's tires properly.
Tire care, like all vehicle service, is very important. Not only does it help to promote vehicle safety, but it also prevents costly repairs, improves fuel efficiency, and ensures the vehicle maintains its value. And, of course, any ride in a car with optimal, adequately fitted tires is sure to be more comfortable and enjoyable.
The team at your Porsche dealership in Maryland is dedicated to keeping your vehicle's tires in tip-top shape. We are adept at conducting inspections to ensure the air pressure is at the correct level and that there is no damage, such as a nail or puncture. We'll also examine the tire tread and determine if a rotation is needed.
A tire rotation service is incredibly common and important, as it helps distribute wear more evenly to the vehicle. The process is simple:
Remove each tire from the vehicle
Examine the tread wear patterns
Inspect the air pressure levels of each tire and adjust if necessary
Determine best repositioning pattern for more even wear
Attach the tires back on to the vehicle
In addition to tire rotations, we're also happy to perform alignment checks, which is an adjustment made to the suspension. The suspension is what connects the vehicle to its wheels. The service adjusts the angles of the tires to ensure they make optimal, correct contact with the road.
Should you need new tires, our Porsche dealership serving Columbia, MD hosts a fine selection of top-name brands and types to suit all unique tire needs. For example, we carry Yokohama, Michelin, and Bridgestone brands, along with summer and all-season types. To boot, we offer competitive pricing and road hazard coverage on eligible tires.
Visit Porsche Silver Spring at 3141 Automobile Boulevard for expert tire service in Silver Spring, MD. We look forward to working with you soon!