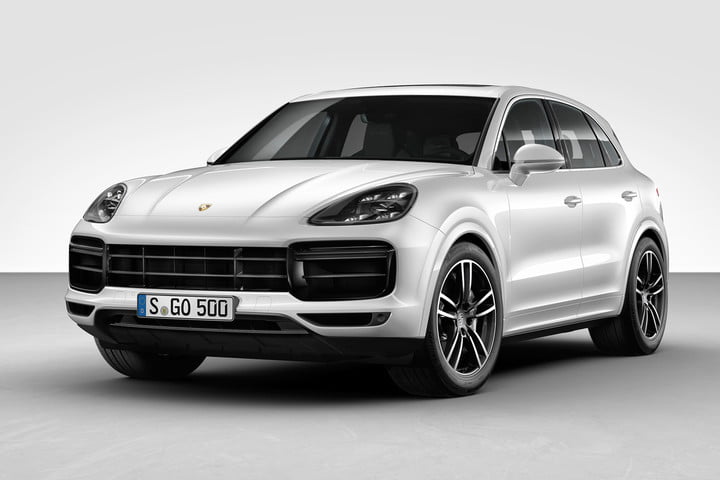 If you're shopping for a Porsche car near Columbia, MD, you should make your way over to our location to check out our inventory of the latest Porsche vehicles. When you get here, you're sure to notice that we recently added the thrilling 2019 Porsche Cayenne to our showroom.
We couldn't be happier to have added the redesigned Porsche Cayenne to our lineup of Porsche cars. For the new model year, the Porsche Cayenne boasts engines that have even more power and a new and improved hybrid model. The 2019 model year marks the start of this SUV's third generation.
The five-passenger Porsche Cayenne is offered in four trims: Base, S, E-Hybrid, and Turbo. While there are some minor differences between the SUV's trims, the primary difference is what's under the hood of each model.
No matter which trim you decide to buy or lease from our Porsche dealership, your SUV will have a 12.3-inch touchscreen which you can use to control most of the vehicle's systems. If the touchscreen looks familiar, it's because it closely resembles the touchscreen you'll see in the 2018 Porsche Panamera. The 2019 Porsche Cayenne also has two 7-inch multi-function displays.
As is the case with many Porsche vehicles, the new Porsche Cayenne is highly customizable. The Porsche Cayenne is eligible for two primary options packages, the Premium and Premium Package Plus bundles. The SUV is also eligible for a long list of individual options.
Are you ready to get behind the wheel of a 2019 Porsche Cayenne? If so, we'll join you for a test drive in the trim that appeals to you the most today. Give us a call, contact us online, or stop by Porsche Silver Spring to schedule a test drive you'll never forget.