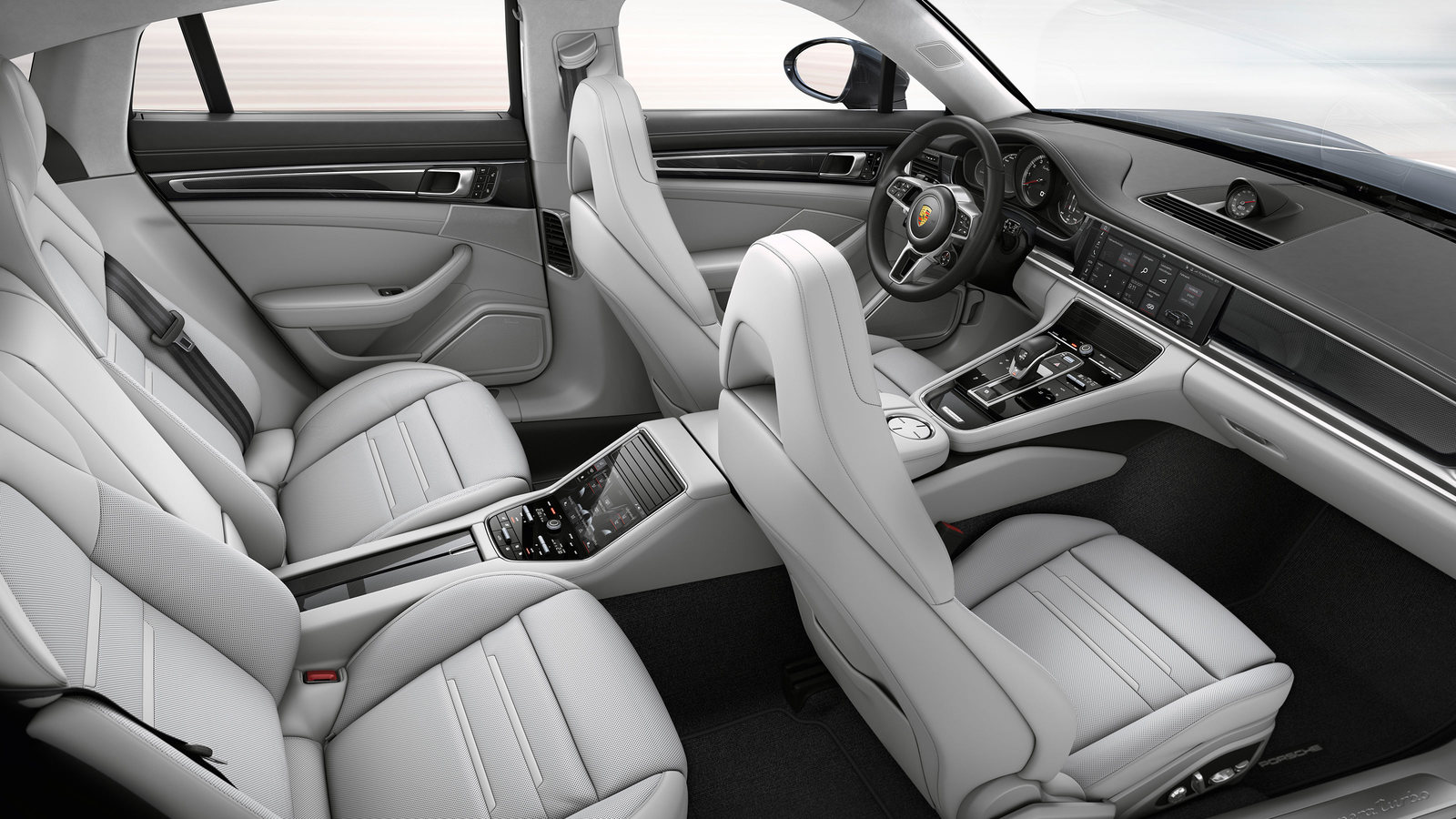 When we first saw the 2018 Porsche Panamera, we knew the vehicle was going to be a favorite among car enthusiasts and respected automotive authorities. Even though the Porsche Panamera was redesigned from the ground up just last year, the vehicle still offers a few surprises for the 2018 model-year. Most notably, the car has two new additions to its venerable lineup, the Sport Turismo trim and the Turbo S E-Hybrid model.
While the Porsche brand added to the lineup of the Porsche Panamera, the automaker didn't have to do much to the perfection that is the vehicle's interior. We're not the only ones who admire the inside of the Porsche Panamera--the editors of WardsAuto are also big fans of the automobile's interior.
In fact, the editors at WardsAuto like the interior of the new Porsche Panamera so much that they included the vehicle on their prestigious list of Best Interiors. While the editors were impressed with the Porsche Panamera overall, they took note of the car's fixed head restraints and firm seats. The editors also made note of the vehicle's intuitive commands.
Every year, the editors at WardsAuto evaluate cars that are either all-new or significantly changed from the previous model year to determine the ten cars that will earn coveted spots on their list of Best Interiors. This year, the editors at WardsAuto were impressed that automakers like the Porsche brand were more adventurous with their interiors.
Drew Winter, senior content director at WardsAuto, said, "We know a lot of consumers end up buying black, gray or beige interiors, but there are also a lot of shoppers who want more excitement. This year's class of winners will make those folks happy."
To see the breathtaking interior of the Porsche Panamera, visit our Silver Spring, Maryland Porsche dealership. We look forward to seeing you at Porsche Silver Spring soon.