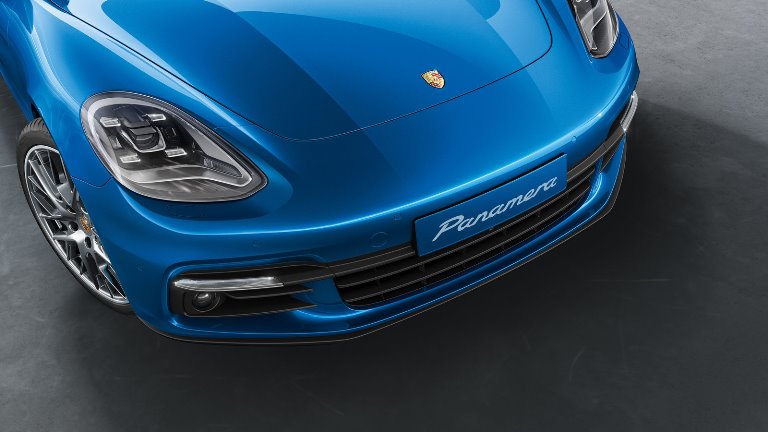 Here at Porsche Silver Spring, we know that owning a Porsche model is truly an experience: from test driving your favorite model, to the day you actually purchase it, to owning it and driving it around the Silver Spring, MD, area, Porsche car owners all share this unique experience.
Our luxury car dealers believe that every drive in a Porsche vehicle should be an amazing experience, especially if it is your first time behind the wheel of a Porsche 911 or a Porsche Macan. In fact, for a limited time, we are offering new vehicle purchasers at Porsche Silver Spring a once-in-a-lifetime opportunity with our Porsche vehicle delivery experience specials.
In an effort to make your first experience driving a Porsche vehicle a memorable one, you can take delivery at one of the U.S.-based Porsche Experience Centers (PEC) and we'll cover the program cost and up to $500 towards your airfare*. The PEC nearest to Porsche Silver Spring is in Atlanta, GA.
Upon arrival, customers will receive an introduction and tour of the Porsche Experience Center. The delivery program includes an in-depth introduction to their new Porsche, a 90-minute track session with a certified Porsche Drive Coach, and lunch at our on-site fine dining restaurant. The program is approximately five hours.
If you choose European delivery at the Porsche factory in Germany, we will provide up to $1,500 towards your airfare*. During the European delivery experience, guests will have access to a guided tour of the facility, a three-course meal at a VIP restaurant, a visit to the Porsche museum, your new Porsche car handed to you, and you will be granted insider information on how to find the best places in Germany to enjoy your new Porsche model.
The experience of a lifetime? We think so. But to experience luxury every day, you can do so in a Porsche vehicle when you buy from Porsche Silver Spring. Visit us online to view our showroom inventory or visit us in person at 3141 Automobile Blvd., in Silver Spring, MD. Talk to one of our Porsche certified specialists to learn more about the Porsche Silver Spring European Delivery program today.
*Terms and conditions apply. Talk to a Porsche dealer for more information on how your purchase can qualify.