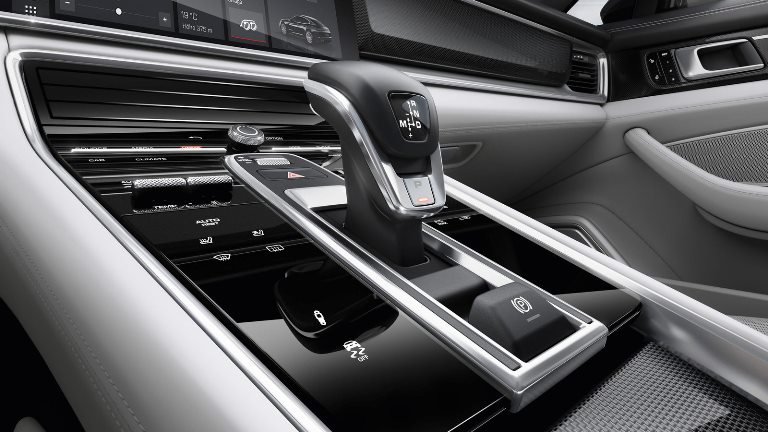 You've done it. You've found your perfect new Porsche model here in Silver Spring, MD. You did your research to find the exact model that was perfect for you. Perhaps it's a new 2018 Porsche Macan, maybe it's a 2018 Porsche Cayenne. You dot the "I's" and cross the "T's" and the vehicle is yours. But do you know what actually happens when you push down on the accelerator? Do you know how all that horsepower under your Porsche model's engine is utilized to get to the drive wheels?
Drivetrain sounds simple in marketing terms: front-wheel drive, rear-wheel drive, all-wheel drive. When put that way, it seems easy to be able to understand it. However, a lot more is going on than meets the eye. For Porsche cars, rear-wheel and all-wheel drive are the main options. And there's a reason why historically, the Porsche 911 the engine has been in the back. It's less work to propel the rear axle.
We all know that having a rear-wheel drive car can be a bit tricky when winter comes, but we also believe that for the rest of the year, it's completely worth it. Vehicles with rear-wheel drive offer better front and rear weight distribution, which equals better handling. Also, there's less wear and tear on your front tires because they aren't both steering and pulling the car. Furthermore, rear acceleration is faster, as it pushes the car forward rather than pulling it.
All-wheel drive is another winning combo for more obvious reasons--the biggest reason being traction. When you have all-wheel drive like on vehicles like the 2018 Porsche Cayenne, you get engine torque going to all wheels at the same time, lessening the wear and tear on one area over another while also gaining traction both in the front and back.
To experience the true feel of these drivetrains and find the one suited for you head on down to Porsche Silver Spring today to schedule a test drive.