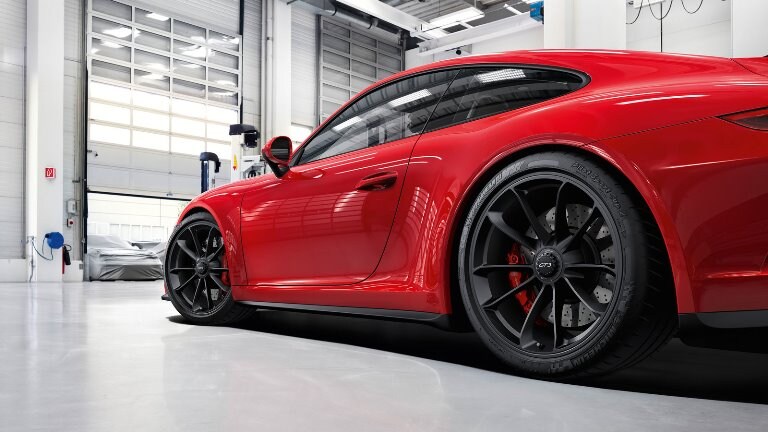 If you've always dreamed of owning a Porsche vehicle, you should visit our local Porsche dealership. We maintain a full inventory of the latest Porsche models at all times. One of our newest additions is the 2019 Porsche 911.
We can tell you one thing for sure – the new Porsche 911 is dizzying in all of the best ways possible. To begin with, the luxury vehicle is offered in three body styles, coupe, retractable roof coupe, and soft-top convertible. From there, the car is available in multiple iterations, each of which has more power than the variations that came before it.
While the track-oriented trims don't have rear seats, there are 20 other variants that do have a back seat. No matter what body style or trim you decide to buy or lease, you'll enjoy access to ample cargo space in your premium vehicle's front trunk.
Every 2019 Porsche 911 is highly customizable with options packages and stand-alone options. While that's the case, every new Porsche 911 has more in common with its brethren than "just" a generously sized front trunk.
Every model has two doors regardless of whether it has one or two rows of seats, for example. A rear-mounted engine is another thing that all body styles and trims have in common. An analog tachometer in the middle of the dashboard and an ignition switch on the left-hand side of the steering wheel are additional shared traits.
If you want a highly customizable Porsche vehicle that's as much fun to drive on the road as it is on the track, make your way over to Porsche Silver Spring to check out the 2019 Porsche 911. We can't wait to see you in the driver's seat of this perennially popular, iconic sports car soon!