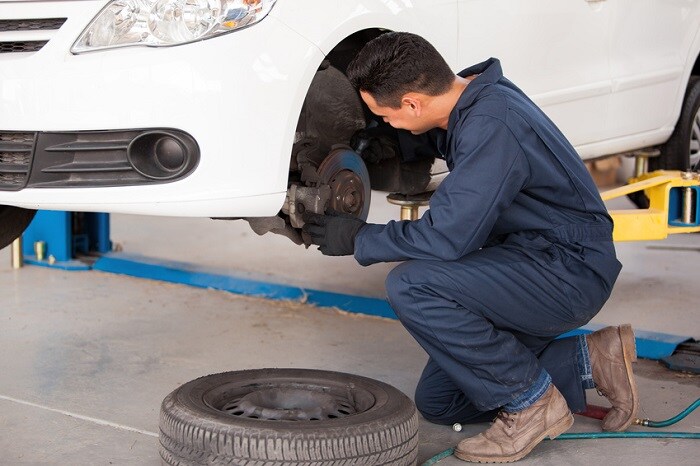 It's hard to believe that the end of summer is only weeks away, isn't it? While it might be difficult to believe, fall is just around the corner and winter isn't too far behind. With the season about to change, it means we should all start getting ready for colder temperatures, shorter days, and a change in the weather soon.
One thing you can do now to get your vehicle ready for fall and winter is to have your brakes inspected. The Car Care Council believes that drivers should have their brakes checked out so strongly that the organization has made August National Brake Safety Awareness Month.
If you've owned a car like a 2018 Porsche 911 long enough, then you already know that brakes are one of the things that wear down over time. Of course, this doesn't just happen on Porsche vehicles, it happens on every automobile.
While every car's brakes will wear down over time as you accumulate mileage on your odometer, it doesn't mean they'll all wear down at the same rate. How quickly your brake pads will get worn out depends on a variety of factors, such as your driving habits, the type of automobile you drive, and the conditions you drive in most often.
Even though brakes wear out at different rates, they all normally give some signs that they need to be replaced that are hard to miss. Squealing, grinding, or screeching coming from your wheel wells is a sign your brakes should be inspected for signs of wear. If your car needs more roadway to come to a stop, it's also a sign that your brakes need attention.
Whether or not you've noticed a sign that your brakes need work, make an appointment to bring your vehicle into our Porsche service center near Bowie, MD during National Brake Safety Awareness Month to have your brakes inspected. We look forward to seeing you at Porsche Silver Spring.